SMB Scanner Screenshot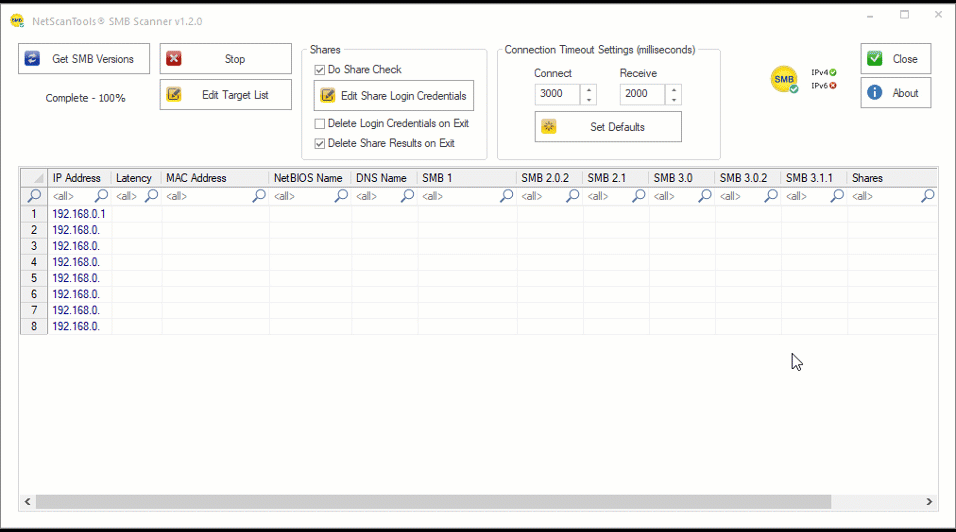 Visit this page to download the DEMO.
The animated screenshot shows the SMB Scanner in operation. Row 2 shows a Server 2008 response. Row 3 shows an old Windows XP response. Row 4 is an HP printer that has NetBIOS information but does not support SMB. Row 5 is a Windows 10 machine. Row 8 is a MacBook Pro with NetBIOS information and no SMB. The other rows do not have NetBIOS or SMB support.